About us
RUNHOSTING.COM is a leader in the web hosting industry offering innovative, reliable and affordable corporate and individual solutions. We provide free and paid web hosting, domain names, e-commerce solutions, etc. By choosing us, our clients choose technology and forward thinking; they choose success!
Company goals
At RUNHOSTING.COM our primary target is to ensure the remarkable online presence of every client by evaluating his business, understanding his requirements and expectations of our service. In our particular field "change is the only constant". Thus, we keep evolving our services in order to raise the bar of excellence on behalf of our existing and future client base.
Data Center
RUNHOSTING.COM operates clustered hosting platform between its two datacenters in Europe and USA. Our technology provides a 'clustered' handling of security, dynamic load balancing and necessary site resources. Through this innovative network we guarantee you greater performance, increased reliability and better security for the best price on the World Wide Web.
Secure Order Process
Customers' confidence in online money transactions always relies on secure and private order processing and fast and easy purchase steps. We accept credit card and PayPal payments. Privacy and security are primary targets of every successful business, so we guarantee you security by a 128 bit SSL certificates.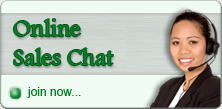 Hosting brain-teaser?
If you have any questions concerning our hosting packages and promotions, or any trouble finding the right solution for your business, please contact our sales.
New York Sales Team
On business days:
8:30 AM - 16:30 PM EST
Phone:

London Sales Team
On business days:
7:30 AM - 5:30 PM GMT
Phone:

Feel safe to pay via: