Domain Name Basics
A domain name is a hostname that allows users to remember sites more easily than using an IP address. When you choose a domain name, you choose your identity on the World Wide Web. The domain name is absolutely essential for the online presence of your enterprise. It is a marketing maxim that simple, memorable messages increase popularity and generate mass profit. Sometimes someone simply wants a vanity web or e-mail address. Don't hesitate, capture your online identity with us!
Do you have a domain name? Search and register one now:
Domain Registration:
Once you have your domain name registered, you need to figure out what you want to do with it. You will definitely need a web site and e-mail; what about search engine placement and driving traffic to your site? At RUNHOSTING.BIZ you can get all-in-one domain registration, web hosting account, pre-configured DNS settings, and straightforward tools on building a website, creating e-mail accounts, etc.
Domain Transfer:
If you already have your site hosted with us or intend to do it, we strongly recommend you to transfer your domain to us and thereby have one company responsible for your entire web site.
Why should you transfer to RUNHOSTING.BIZ?
Single and easy-to-use interface for management
Automatic DNS settings and domain setup
One transaction renewal of hosting plan and domain name
Great prices
24/7 technical support
For any domain name transfer, please observe the following requirements:
Domain must be registered; at least 60 days old, not expired;
Domain should not be locked at the current registrar;
EPP code necessary for the new registrar to initiate the domain transfer;
Click
here
and transfer your domain now!
Domain Privacy Protection

Safeguard your related domain WHOIS information with our Domain Privacy Protection Service. It saves you from:
SPAM
Telemarketing calls
Identity theft
Domain Privacy applies only for domain registrations/transfers with RUNHOSTING.BIZ. Read more about
Domain Privacy Protection
.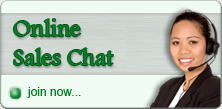 Our Domain Prices
com
1 year
17.95 USD
net
1 year
17.95 USD
org
1 year
17.95 USD
biz
1 year
17.95 USD
info
1 year
17.95 USD
us
1 year
17.95 USD
me
1 year
23.99 USD
co.uk
1 year
8.48 USD
org.uk
1 year
8.48 USD
eu
1 year
13.95 USD
ca
1 year
18.95 USD
de
1 year
10.99 USD
tv
1 year
47.95 USD
mobi
1 year
22.99 USD
be
1 year
10.99 USD
cc
1 year
30.99 USD
asia
1 year
23.99 USD
jp
1 year
92.00 USD
tw
1 year
41.95 USD
co
1 year
29.95 USD
in
1 year
20.00 USD
cm
1 year
120.00 USD
Hosting brain-teaser?
If you have any questions concerning our hosting packages and promotions, or any trouble finding the right solution for your business, please contact our sales.
New York Sales Team
On business days:
8:30 AM - 16:30 PM EST
Phone:

London Sales Team
On business days:
7:30 AM - 5:30 PM GMT
Phone:

Feel safe to pay via: