SSL Certificates
Buyers are getting more and more cautious when they do their shopping online. Most of the people shopping online are looking for the padlock icon on the bottom of their browser, even they look for the "https://" prefix in their browser's address bar before submitting information online. If you do not have valid SSL Certificate your visitors may leave your web site without making a purchase, simply because they do not feel confident to submit their credit card or other personal details on web sites that are not secured. You can change this, return you customers trust and increase your buyers by purchasing a valid SSL Certificate from the table below.
| | | | | | | |
| --- | --- | --- | --- | --- | --- | --- |
| SSL Certificate | Encryption | Site Seal | Wildcard | Period | Price | |
RapidSSL
RapidSSL certificates have a browser recognition of around 99% and are ideal for websites conducting low volume / low value ecommerce transactions.
GeoTrust QuickSSL Premium
GeoTrust QuickSSL Premium certificates are the most convenient and cost effective solution for any business that needs to conduct secure online transactions. These certificates enable up to 256-bit encryption and instill confidence and trust in your customers and business partners when providing sensitive information over the Web or mobile devices.
GeoTrust True BusinessID
This bundled package of SSL certificate and True Site® site seal delivers unsurpassed browser and server recognition, as well as airtight access protection and fraud prevention.
GeoTrust TrueBizID with EV
True BusinessID with Extended Validation comes with the highest levels of identity authentication, up to 256-bit encryption, and the GeoTrust True Site® seal, to help maximize your Internet security coverage and online sales potential.
GeoTrust QuickSSL
GeoTrust QuickSSL enables up to 256-bit encryption and assures online visitors that confidential information and transactions cannot be viewed, intercepted or altered.
GeoTrust TrueBizID Wildcard
True BusinessID Wildcard is an ideal solution if you need to secure multiple fully qualified domains that share the same base domain name and reside on the same physical server and share the same second level domain name. You can purchase and install one Wildcard certificate issued to *.yourdomain.com to secure all sub domains.
SBS Secure
SBS Secure offers the latest in 128-bit SSL encryption and is accepted by over 99% of all browsers, and is fully validated and insured.
SBS Secure Plus
In addition to the features you get with SBS Secure, SBS Secure Plus offers the SBS Trust Logo that will show you are a trusted SSL provider.
SBS EV
Extended Validation (EV) certificates deliver a new level of trust and authentication to your web site visitors. Starting with Microsoft®- Internet Explorer 7, web sites with SBS EV will turn the address bar green verifying your site identity and providing better consumer protection according to rigorous industry guidelines.
SBS SGC EV
SGC (Server Gated Crypto) enabled Extended Validation (EV) SSL Certificates provide up to 256-bit encryption to over 99% of Web site visitors by offering the strongest encryption and identity assurance available to every site visitor - even the millions using older versions of Windows and IE.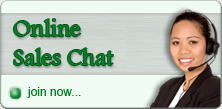 Hosting brain-teaser?
If you have any questions concerning our hosting packages and promotions, or any trouble finding the right solution for your business, please contact our sales.
New York Sales Team
On business days:
8:30 AM - 16:30 PM EST
Phone:

London Sales Team
On business days:
7:30 AM - 5:30 PM GMT
Phone:

Feel safe to pay via: