The essence of Web Hosting
A web hosting service consists in providing individuals/companies with server space, web services and file maintenance for web sites. Choosing a web hosting company is a big decision. All web hosts promise you exceptional service, friendly support and best prices ever. We don't! At RUNHOSTING.BIZ our primary target is to keep our clients well informed - we provide you with all necessary information about the risks and problems that you might endure with a web host, so that you can make the right choice for your business. Web hosts can harm your search engine rankings, and you might even not be aware of it. At RUNHOSTING.BIZ we configure the web sites of our clients for optimal ranking to achieve best results.
Hosting companies provide you with lots of Gigabytes, but their service lacks of functionality and clients end up paying for space they never use. All hosts promise a 24/7 friendly support, but how good is it if you need to pay 3 us dollars/ minute. At RUNHOSTING.BIZ we don't give promises we can't keep. Functionality, design and constant change are the headstones of our success!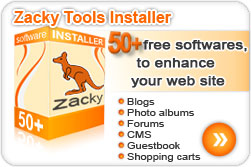 Latest News & Events
You have probably heard of the Heartbleed bug (http://heartbleed.com/) that can be used to...
more>>>
We are proud to announce that our in-house custom product Zacky App Installer has been lau...
more>>>
Hosting Features
Various disk space options
99,9% server uptime
30 day money back guarantee
24/7 toll free support
Free domain name with all hosting plans
Fully featured, user-friendly control panel
Web mail and all E-mail Aliases
Numerous e-commerce features
Top-of-the line servers with instant backups
Exclusive online marketing discounts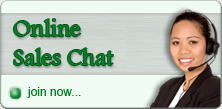 Hosting brain-teaser?
If you have any questions concerning our hosting packages and promotions, or any trouble finding the right solution for your business, please contact our sales.
New York Sales Team
On business days:
8:30 AM - 16:30 PM EST
Phone:

London Sales Team
On business days:
7:30 AM - 5:30 PM GMT
Phone:

Feel safe to pay via: